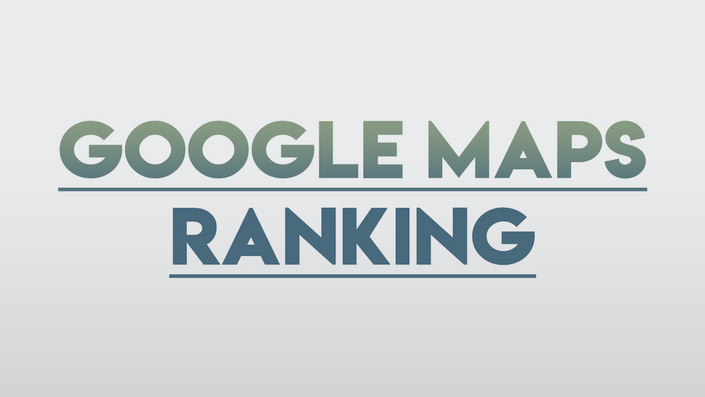 Google Maps Ranking
Everything you need to know to land yourself in the coveted top three results of the Google Map Pack.
This is a very limited and very special pre launch for an extremely limited time. This course and these bonus will never EVER be priced like this again.
You are getting a LIFETIME membership to our Google Maps Ranking, our top level secret SEO tips to help you crush your local rankings. We include, hints, hacks, and knowledge, AND some amazing bonuses we're going to throw in as well.
Your 4 AMAZING Pre Launch Bonuses:
Front Desk SEO Website Audit Check List (downloadable)
Complimentary SEO Audit Of Your Business Website
Membership To Our Private Online SEO Group
...and if you share this on social media we'll give you access to all of our future courses being released (just see what's coming in 2019)*



(Make sure you scroll down and read what others are saying in our testimonial section)

Welcome to the a powerful secret we've uncovered after vast amounts of testing, most inviting SEO course on the planet. Designed for you, the busy local business owner, who doesn't have time in the day to do everything on their to-do list.
Let alone all you need to implement to create more growth for your business.
The truth is...
You wear all the hats.
You don't have the time to become a the marketing expert
You don't know what to do first and
You don't know who to trust
...and because we know how valuable time is to you, what you need to do, and the challenges that come with it, that we've gone and made it ridiculously easy for you to win!
Remember, this is so easy that even your front desk staff can do it. Actually, that's who it's built for because we don't want to add any more to your already full plate.
---
Get results just like these: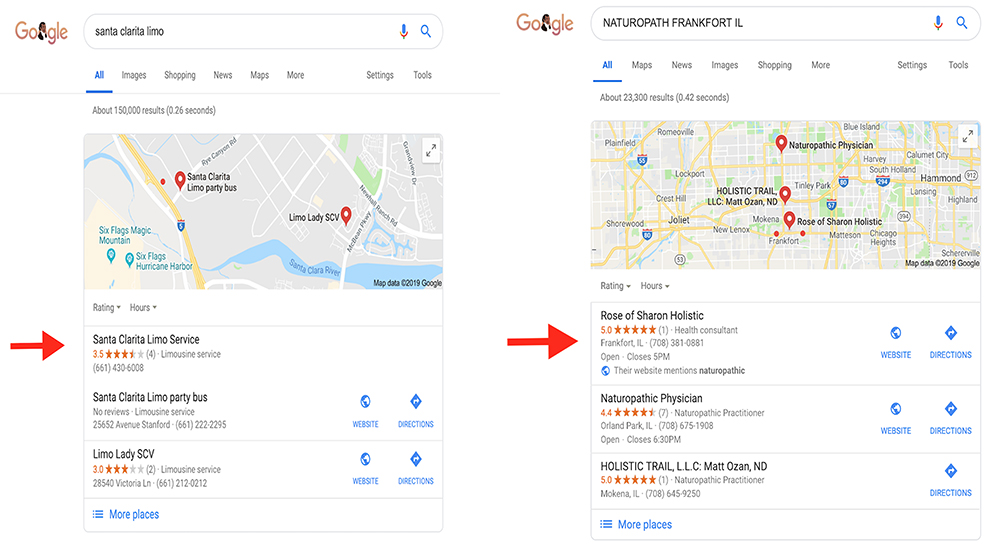 ---
Let us demystify Google's illustrious map pack ranking system and the SEO behind it. Sure, there is an unknown element to it all that's wrapped up in a very scary cloud of uncertainty and confusion. And then there's these agencies and online whiz kids that are like, "We'll just SEO your site and get you to page one of Google". To most it sounds like Bulgarian, Czech, or well, you get it....
...And the truth is, it doesn't have to be that way. We've broken it down into into an easy to follow path and our systematic action plan you will create insane shifts almost overnight in your business, all by improving your ranking results with Google Maps Ranking
---
All you (or your front desk team) has to do is watch a couple videos, use our and follow a simple set of directions.
We compare it to working out. You don't do one benchpress, three reps of shoulder presses, 60 minutes of cardio and follow that up with a set of squats. That would be strange, wrong and produce ZERO results.
That's exactly what we have here with Google Maps Ranking. We take you through the steps from beginning to end, explaining what they are and why they need to be done. And when these steps are implemented in the proper order, you are guaranteed to start seeing results in your ranks.
---
This course is going to take the mystery out of achieving the local listing results and search engine optimization by giving you the power. Most digital agencies wouldn't be willing to give you their secret sauce, because they fear that if you know what makes them special they become obsolete.

Holistic Made operates differently...you shouldn't feel obligated to hire an expensive agency to do the work if you don't want to. So, with our Google Maps Ranking course, you get to take the reins to your online future.

*To receive a lifetime pass to all courses, email [email protected] with a screenshot showing where you shared this.
Your Instructor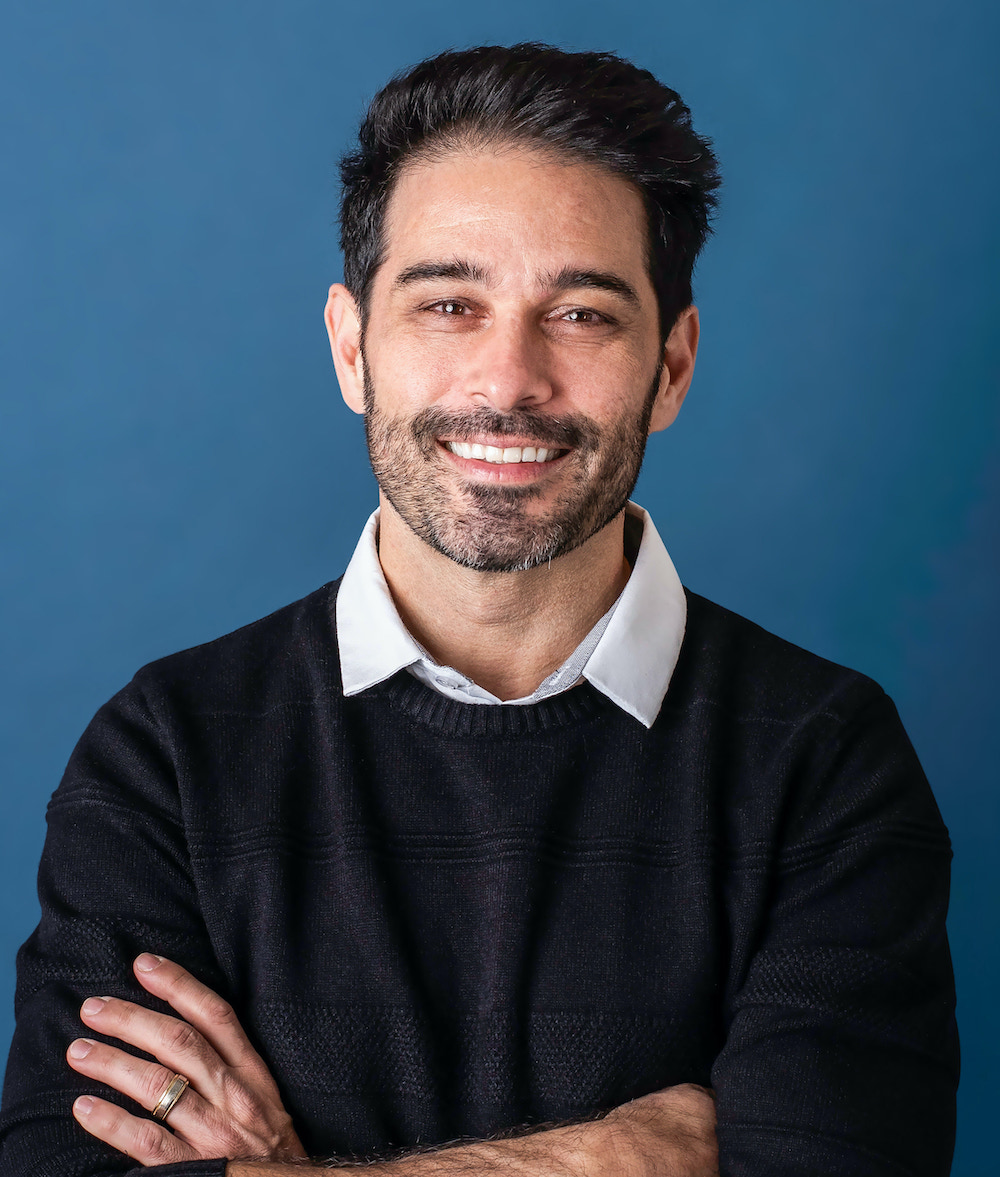 With close to a decade of SEO and digital marketing under his belt, Jonathan Schlossberg is considered in King in SEO & Lead Generation. He is the COO of Guud Marketing, an SEO + Paid Social Marketing agency. For the past 8 years he has been implementing both the top SEO & Lead Generation strategies for business all over the U.S., having worked with many brick and mortar and online businesses to improve their online presence and increase sales.

Jonathan's expertise in this field has led to massive growth with all of his clients. Most recently, he ranked two separate clients to page one of Google within 30 days, while helping create a 500% growth in business for another client.

He and his wife recently launched Guud Marketing, an SEO + Paid Social Ads Agency focused on helping good businesses get good customers.

Prior to launching our agency in September of 2018, Jonathan was the V.P. of Operations for an online publishing company where he was in charge of the SEO, development, launch and growth of seven different online businesses in an eighteen months time period.
Jonathan has 3 kids, soon totaling 4 (all 5, 3, 1 and all born in December), is a former actor having appeared on Grays Anatomy, Criminal Minds & Entourage, & decided to move to Phoenix to get away from the craziness of Los Angeles and settle down into family life.